Discussion Starter
·
#1
·
I removed the catalytic converter from my exhaust!!
It was a tough task (about 2 hours), but the sound is deeper and louder with a nice rumble on deceleration!!
The cat is right after the O2 sensor inside the inlet of the muffler before the baffles.
I started by carefully drilling holes (not too deep as to damage the baffles or pipe) with a 10"Long 3/8" Drill Bit,
Then I used a long prybar and screwdrivers to chisel out the cat material.
The cat is actually inside a metal sleeve that is welded inside the muffler inlet, so prying, chiseling and scraping will not damage
the exterior of the exhaust pipe so as long as you stay inside this sleeve (which is about 3"-4" deep)
This is not a mod for states that require annual vehicle emission testing.
As for voiding the warranty this will for sure, but I will not be telling my dealer I did this, or will they be able to tell. ;D
Here is a pic of before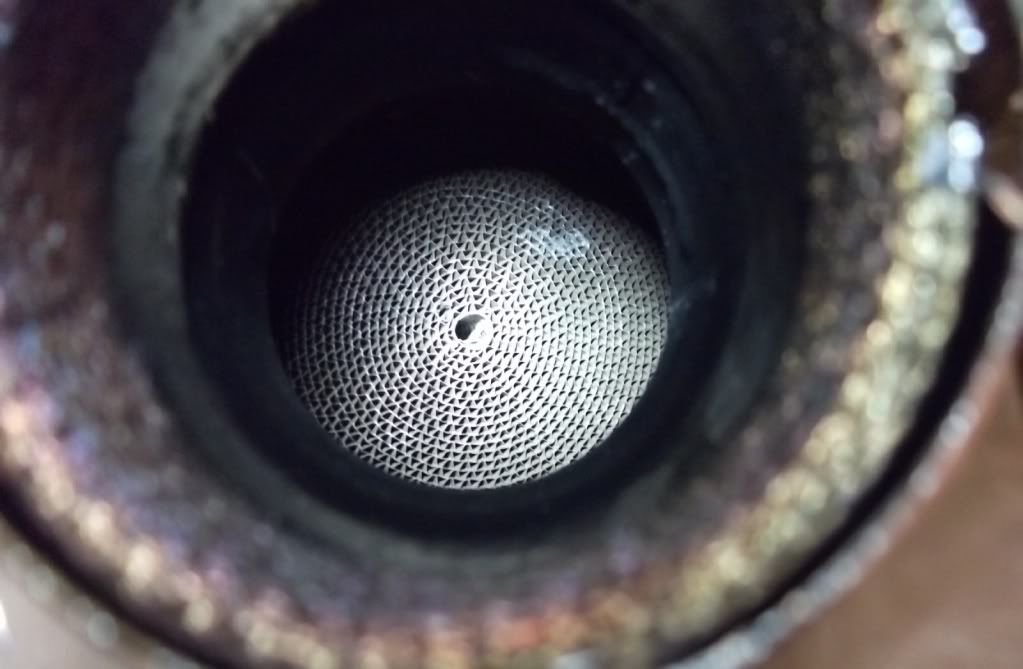 Here is a pic of after