Discussion Starter
·
#1
·
So here it is. I had it all set and ready in black (I'll have to upload pictures off my phone) and I sanded through on the bottom of the tank. At the time it was low 40's and to keep my garage at that I us 2 gallons of kerosene a night easy. I said F-it, found a guy to do it really... really... cheap he fixed it up and added some silver flake and blue pear to the clear. Without the sun its harder to tell.
Here she is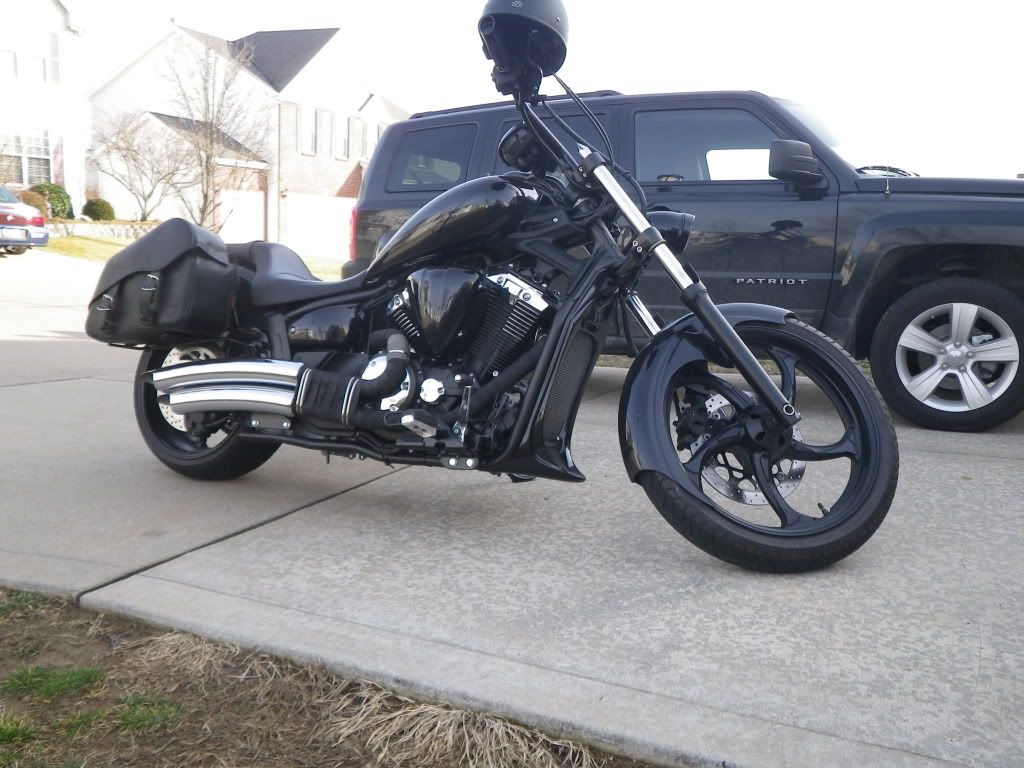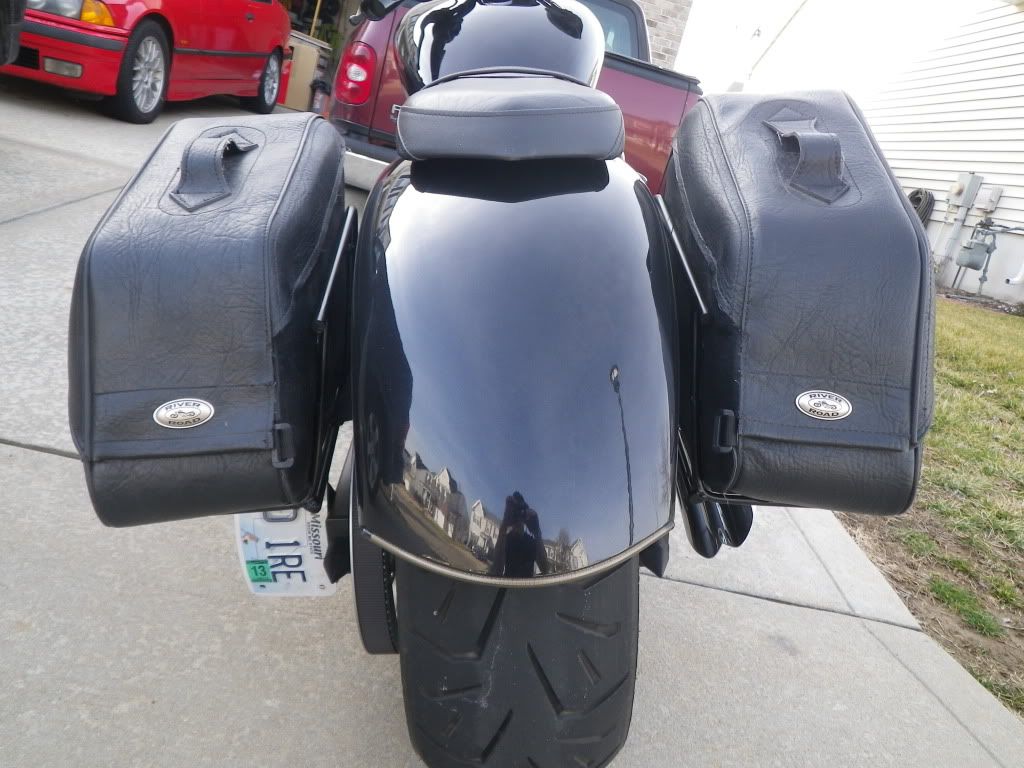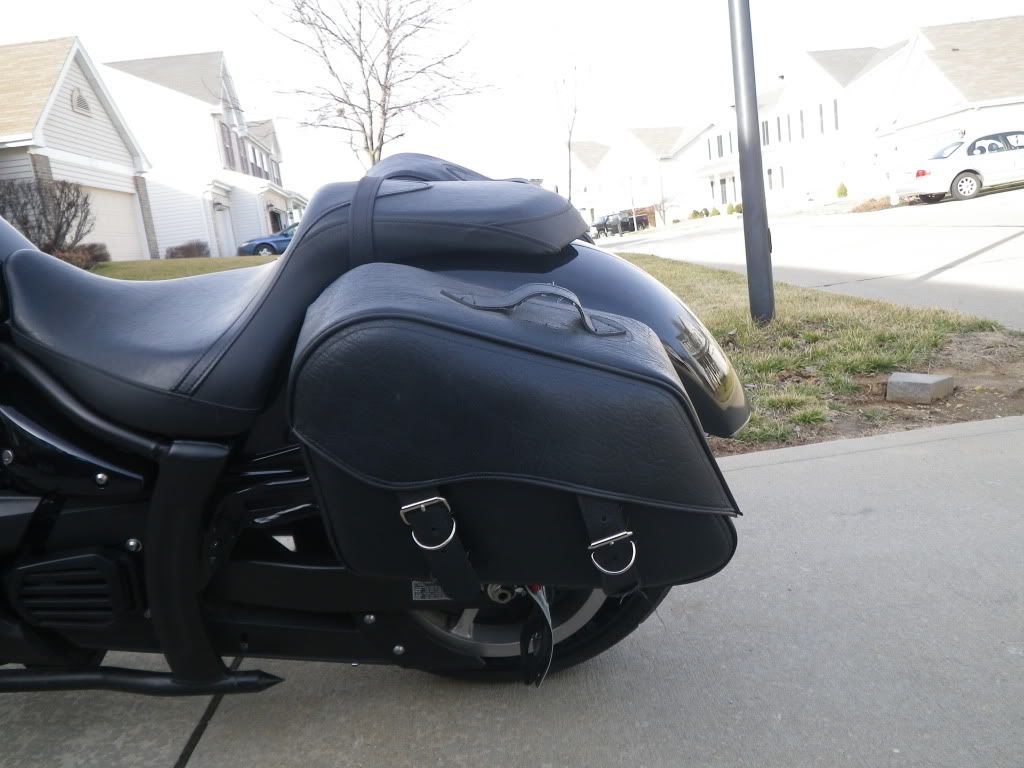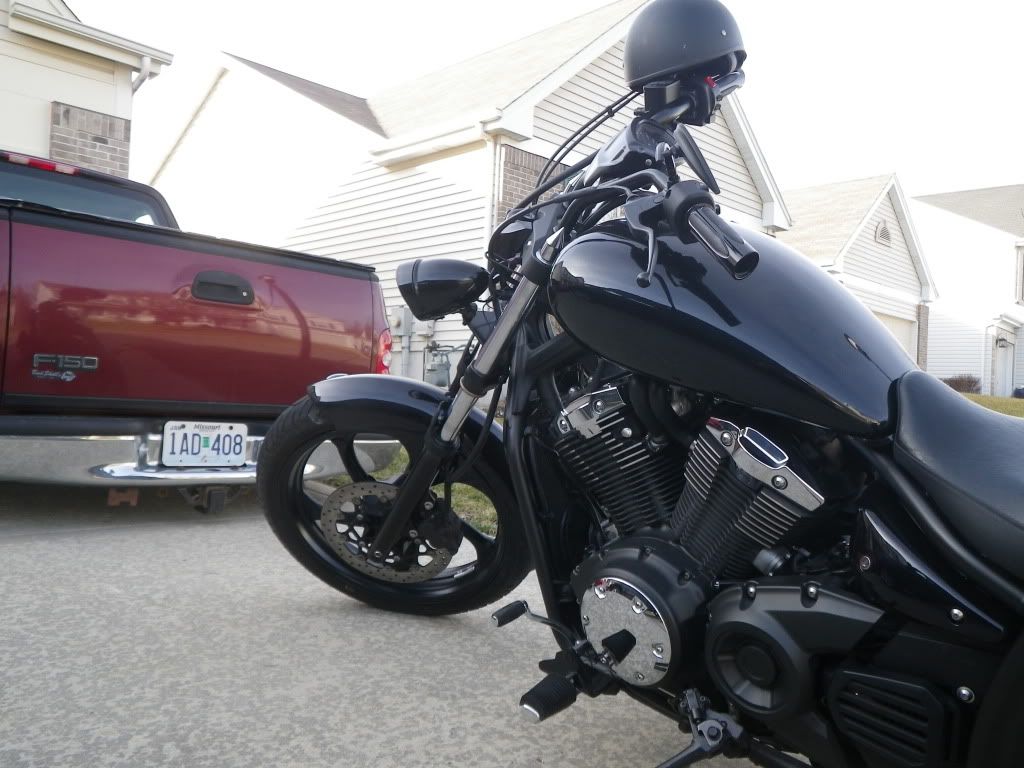 SmokenJOE, I'm pretty sure that's the light you bought and were selling... I liked the way it turned out. I made the bracket easliy out of 3/8 steel. It is sturdy as ****...
The saddle bag brackets are also made. I used the passenger peg mount and bent and mounted steel rods to the contour I wanted. I had to get new bolts with an actual hex head and a collar to hold them, the allen bolts just wouldn't get tight enough.
I also have the PCV with autotune mounted under the seat. I have the PCS lowering link at 2.25 down.
To get the front fender to sit right, I made the holes on the left side (if riding) 1/2" to give me play. This allowed me to get the fender not to rub and centered.
I'm still finishing my solo seat up, with a new pan (I'm still building it) and padding.
I got to put almost 200 miles on it today and yesterday... sorry I didn't get pictures up! IT is WARM AS **** HERE!! I'll post more later