Greetings!
I thought I'd introduce myself since I've been lurking around for a bit.
I'm J-Dog from Maryland. Also known to my friends as "The Wookie", or "Sasquatch".
I don't have a Stryker yet, but it's on my short list of bikes that I find quite interesting. I'm thinking that it might be time for a new bike in a year or so, so I thought there's no harm in looking around and seeing what's out there. I did get to sit on a Stryker in a dealership last time I was bike shopping, but at the time, the price tag was a little too steep for a new one, as I was buying for myself and the wife.
I've been riding for about 5 years now, and I'm on my 3rd bike. I'm a transplant from the sportbike/sport touring side of the tracks. Unfortunately, I also have pretty bad arthritis in my shoulder and back, and the hunched over posture of the sportbikes just doesn't work for me anymore.
Here's a breif history of my riding life.
First bike: 2006 Suzuki SV650N
Oh how I miss that bike. I guess you never really forget your first, huh? Man I did everything on that baby. Commuting, touring, a few trips to the Dragon, trackdays. It was fantastic. As a first bike, man, it could do it all.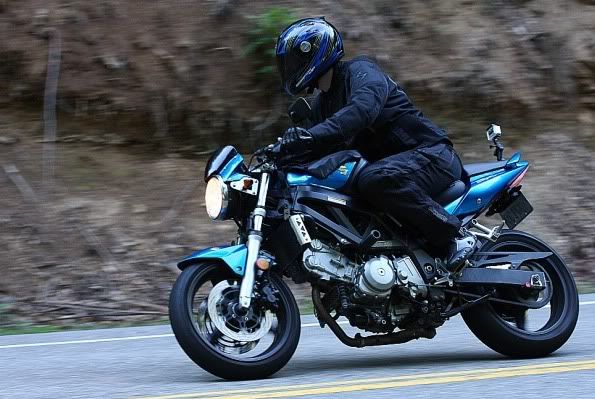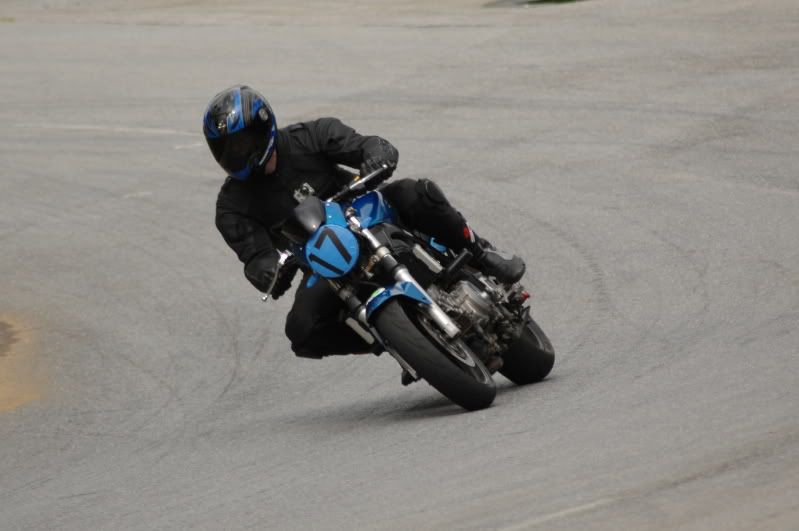 However, I'm a big guy, and at 6'4", the SV was a little too cramped. And eventually, everyone craves more power. So one day, while poking around one of the local dealerships I came across this.
2006 Honda VFR800
It was everything I wanted. It was powerful. It was sexy. It had long legs for touring and could still attack the twisties with the best of them. It had to be mine.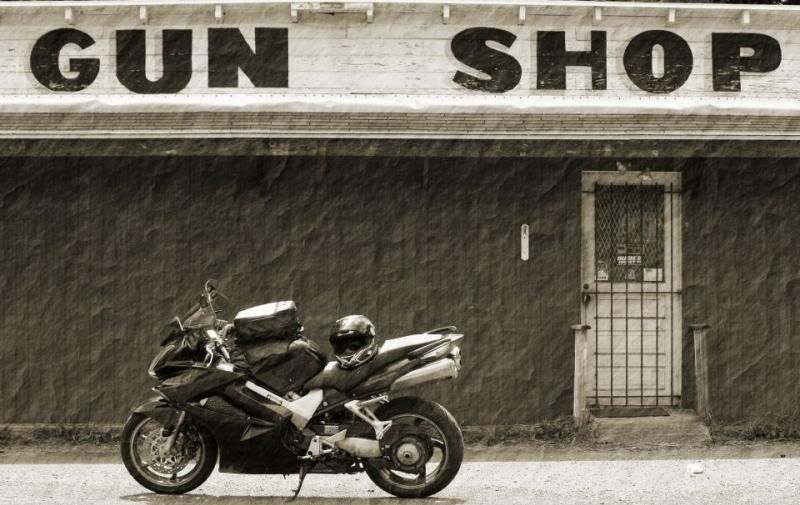 I like guns too by the way, so I'm sure that I have that in common with some of you folks.
Eventually, my arthritis started getting worse, and the riding position on the VFR was more than I could bear. It became very apparent after a 700 mile trip to WV one weekend, that if I was going to keep riding, I needed a change. And in any case, I had been promising my wife a bike for years, and had failed at restoring two older bikes for her over that time. So I grudgingly traded in my beloved VFR. And got something completely different.
2007 Honda Spirit 1100
My first cruiser. And I have to say, I'm enjoying it. I'm learning what I want and don't want in a non-sportbike, and I'm having a blast doing it. This has opened up a whole new side of motorcycling for me. I no longer feel the bike urging me to blast through turns as fast as I can, nor to launch away from stoplights. Even though I still occasionally go out and grind the pegs down a little.
I'm able to slow down a bit and really enjoy the ride, and let me tell you, it's so much more fun than I ever thought it could be.
That's not to say that the Spirit is not without it's shortcomings. The luggage options are woefully slim, the power is lacking, it strains at left lane highway speeds and it sounds like a lawnmower. However, it is rather comfy. The only mod I've done so far is 3" control extensions, and that little extra leg room makes a world of difference.
So anyhow, I figured I'd ride that for a while and then get something different in a year or two.
For my wife, we got a 2011 Honda Phantom 750.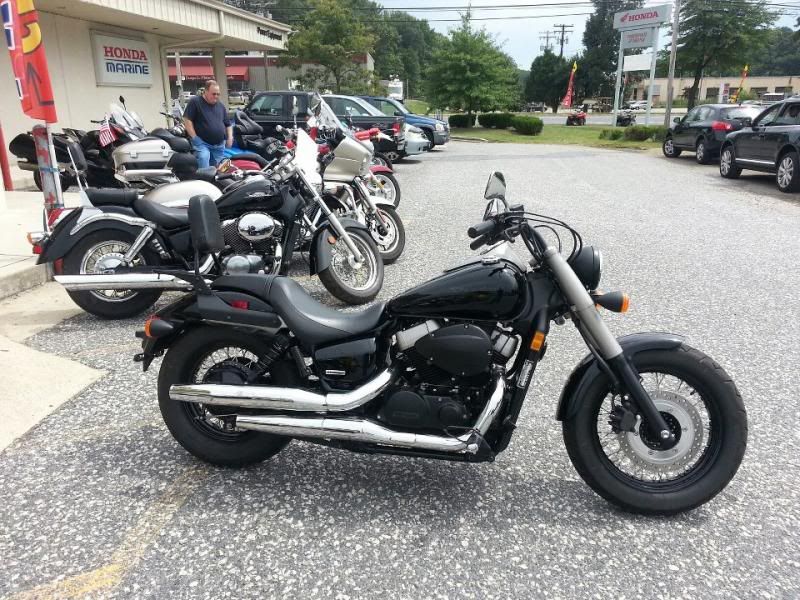 She loves it. But as she gets better and better at riding she's starting to see the appeal of bigger bikes with more power. Lately, she's been eyeballing the Truimph America, and that will probably be her next ride.
I'm looking at a few bikes for next year, and the Stryker has made the list based on ergonomics and looks. I already have a few mods in mind for when the time comes to pull the trigger if this is the bike I end up going with, mostly mods that would make it more suited to light touring. So I thought I'd join up here and have a look and see what some of you guys are doing with your bikes.
Cheers!