Discussion Starter
·
#1
·
A while back I decided to tackle this and change my original flush brake light to this (See here:
http://www.yamahastarstryker.com/20-how-tos/3218-how-flush-brake-light-fender.html
). Because I knew that someday I wanted to change the 210 to a 240/250. The problem was that as it stood, the light mount stood a good chance of being torn off with a larger tire. This way, we eliminate the extra mounting hardware and make room for clearance for a larger tire. 3,000 miles in all weather and so far so good; minus legality problems. These blaster units aren't DOT approved and I've been stopped twice for them now in CA.
Points to consider about this tutorial:
-This tutorial will not cover wiring installation. Each brand is different, therefore you should follow your wiring diagrams for your lighting setup.
-This does not include a way to mount the license plate. My setup includes a side mount plate which is not detailed here.
-Turn signals are integrated in my brake light. If you require separate lights for turn signals, this is not detailed here.
Here is the stock setup (except brake light is a Blaster-x in a smoked housing)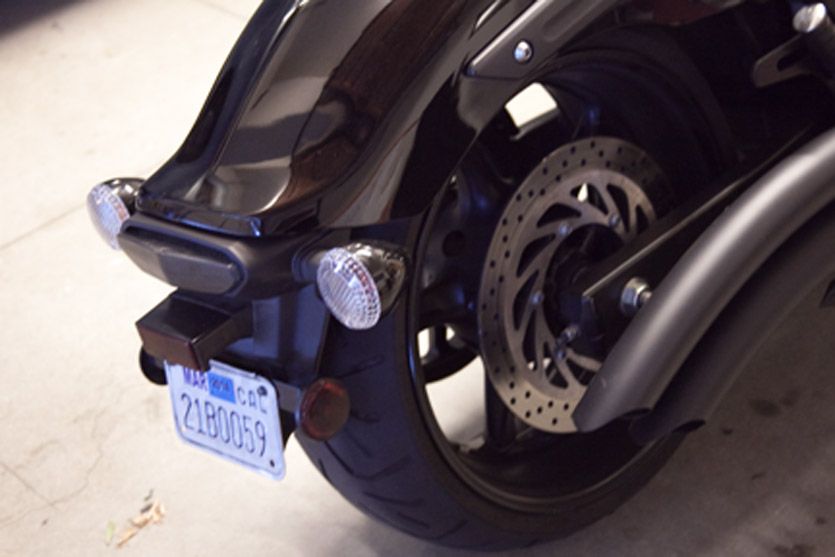 1: I find it easier to take the fender off and actually be able to work in an open space. If you need help removing the fender, check out step 1 in the link above.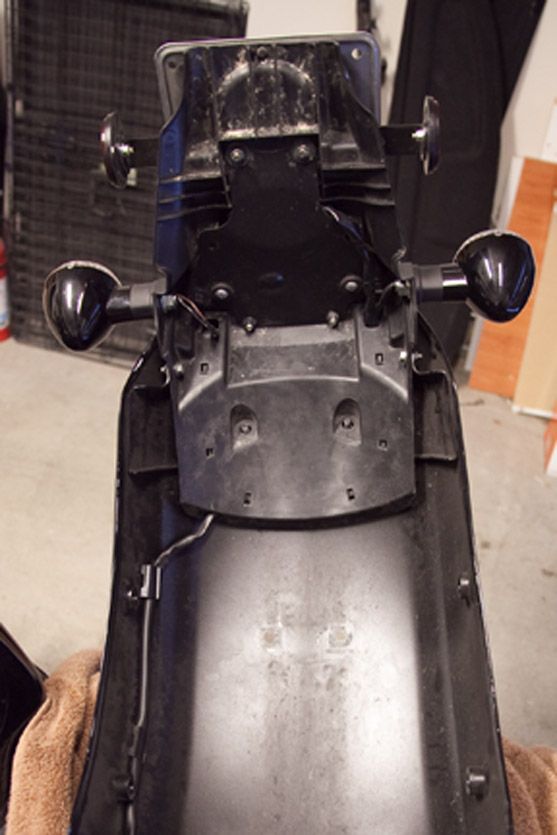 2: Cut the plastic mounting piece to resemble the above left piece in the picture below. We will eliminate the metal mounting piece entirely. Also, you will notice the new brackets we will be using. I picked these up from home depot: simple 4" metal 90 degree brackets bent to any angle you want. I drilled new holes in these to accommodate the light position.
A better look at the brackets: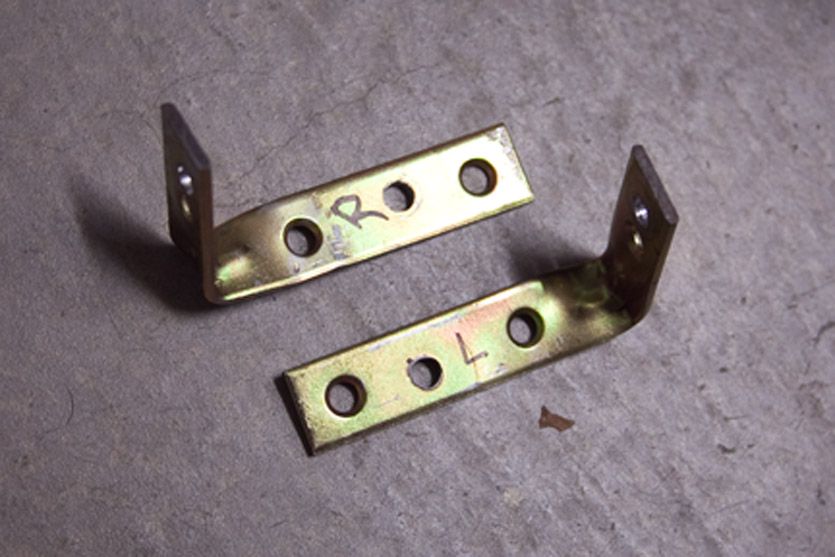 3: Secure the OEM wire harness to the inside of the plastic piece with zip ties and mount it to the inside of the fender as usual to keep the wiring out of the way.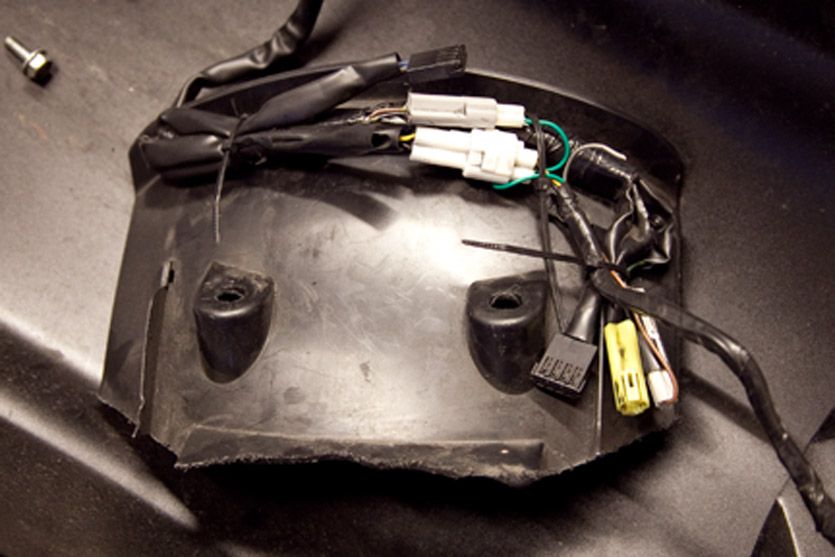 4: Install the brake light and brackets to the side with the original 10mm bolts.
5: Finished Product: