Discussion Starter
·
#1
·
Bridgestone Battlax Hypersport S20 Tire Combo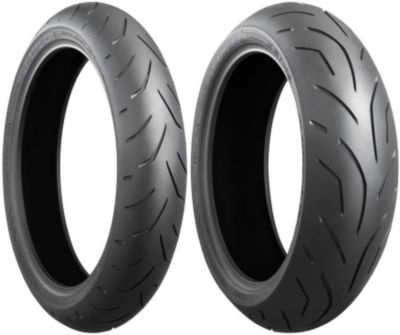 The new S20 gives riders sportier handling and more confident cornering thanks to its new pattern and MotoGP construction technology.
Provides strong grip with new compound that works in a wider range of temperatures.
Tire features quick warm-up, even in low temperature conditions.
Better wet performance than BT-016 PRO due to new pattern and compound.
Optimized tread compounds (3LC- dual compound).
Optimized contact area.
Optimized compound performance.
Wide range compound.
Wet grip improvement.
Performance and High Mileage maintained.
Straight center grooves improve cornering at low lean angles, especially at turn-in.
Side grooves on shoulder improve contact feel at higher lean angles, plus wet and dry grip.
Improved initial grip by maintaining contact area at the all lean angles.
Bridgestone Exedra Max Tire Combo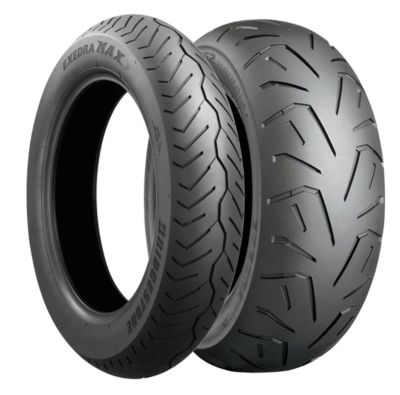 Specific rubber compound for cruiser applications provides long mileage.
Unique wide shape of tire profile supports touring-type riding while reducing fatigue.
Rubber compounds and tread patterns enhance water evacuation and both dry and wet grip.
Tubeless.
Bridgestone TW302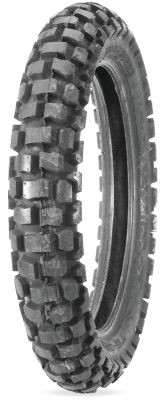 A 4-ply front/rear combination designed primarily for dual sport use.
Special dimpled tread pattern means many edges, which helps maximize traction.
Unique front/rear combination provides balanced highway and offroad performance.
4-ply construction for long-wearing durability.
Self-cleaning tread blocks still give a traction edge for muddy and loose terrains.
Tube Type.
SHOP NOW:
http://www.motosport.com/motorcycle/bridgestone-tire-and-wheels"]Bridgestone
Motorcycle Tires[/URL]
For Cruiser Shop Here:
http://www.motosport.com/cruiser/bridgestone-tire-combos"]Cruiser
Motorcycle Tires[/URL]