Discussion Starter
·
#1
·
I relocated my rear tag today & took a few pics for your viewing pleasure.
Stock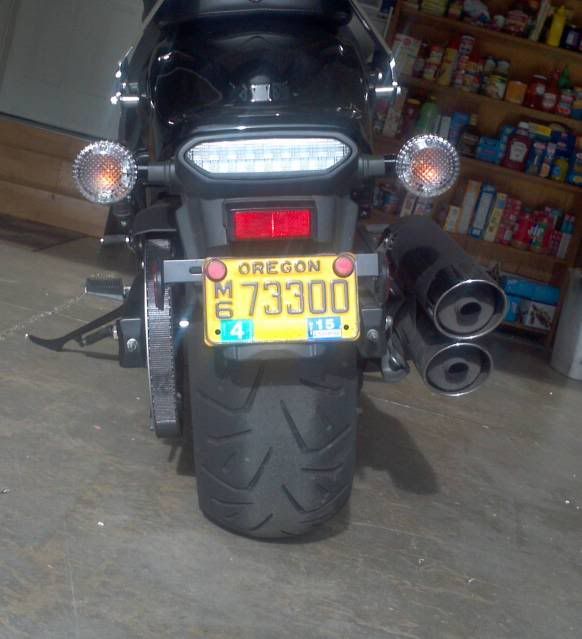 Relocated tag with LED lighting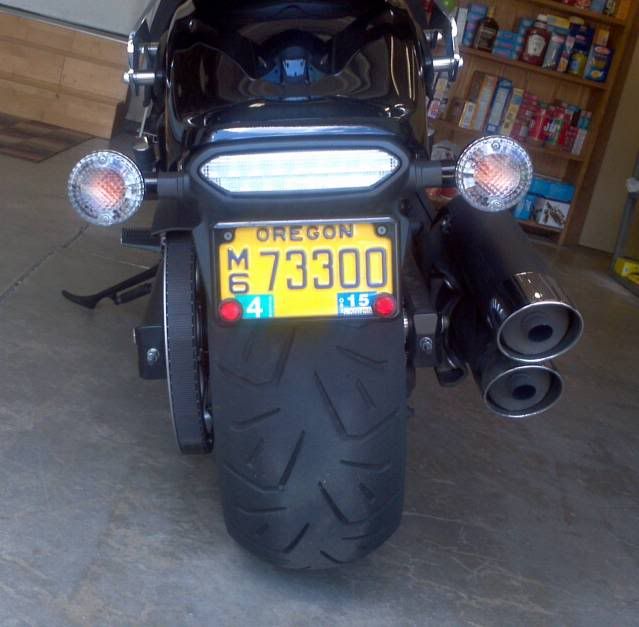 Relocated tag side view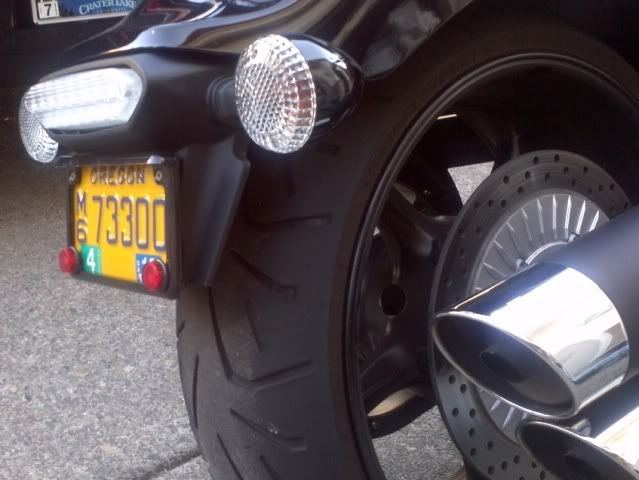 Stock assembly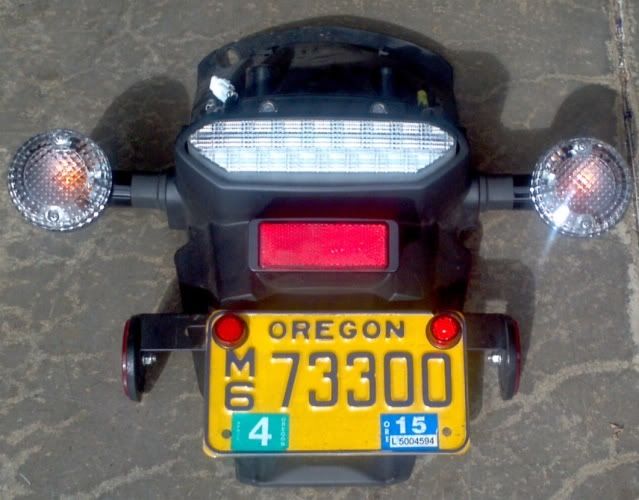 Getting ready to cut, no backing out now. Note that I removed the back metal plate while trimming the plastic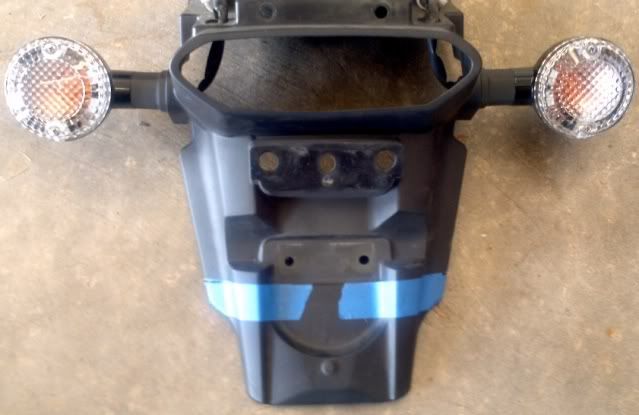 Reflector base needs to be removed.
All the cuts completed except for the 2 tabs at the bottom. I trimmed them back about 1/4" because they were pushing on the bottom/backside of the plate. Reinstalled metal back plate then used a 19/64 drill bit for the mounting holes.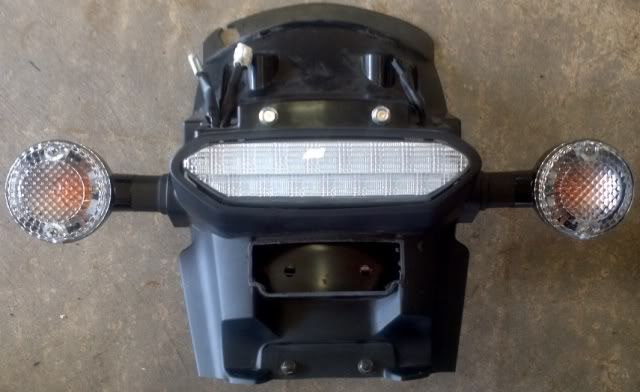 Trimmed down the factory tag bracket. *Update* If your state requires side reflectors you may what to skip this step.

Cut down factory bracket install.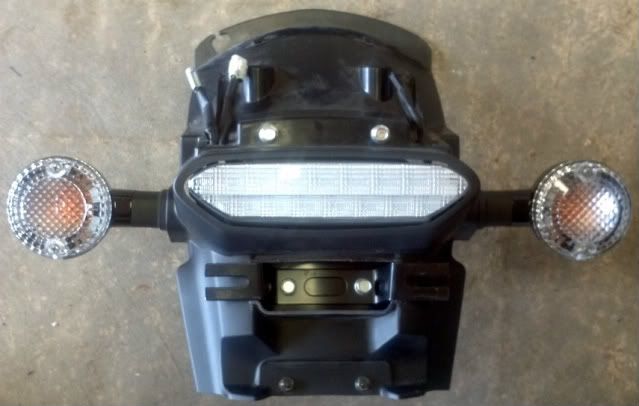 LED to factory wiring. After soldering/heat shrinking the wires I recovered the wiring with the factory loom.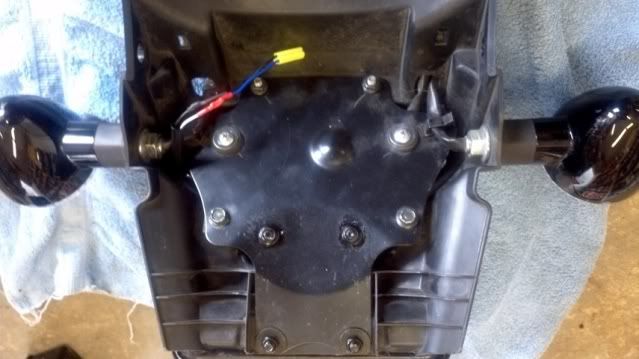 Finished assembly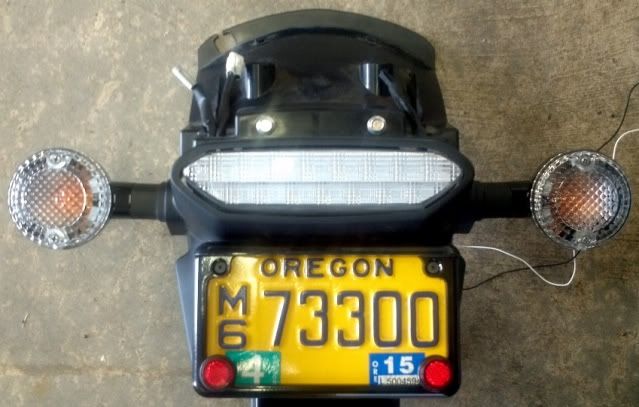 I added a grommet for the LED wiring to pass thru.
Had to notch the tag so the LED wiring would clear. I added a grommet to the notch in the tag.
The LEDs light the plate just right for my taste & keeps it legal. Cost less than $30.