Discussion Starter
·
#1
·
I wanted to completely re-do the rear end of this thing, so I did a few mods and figured I would share with the rest of you guys and gals. I am no fabricator and this should be fairly easy if anyone else wants to tackle it. Here it goes:
First, I wanted to relocate the tag and got a few ideas from what other forum members did (Thanks BTW!). I ended up running across a swingarm mount tag bracket from a company called Yana Shiki.
http://www.google.com/products/catalog?q=yana+shiki+curved+tag+bracket&hl=en&um=1&ie=UTF-8&tbm=shop&cid=15281211803995422094&sa=X&ei=XAfoTZCWGYzAgQfY-42FCw&ved=0CEcQ8wIwAA#
The one I got was black ($92 after shipping), but you can also get the exact same one in silver or chrome too! It is made to fit a Yamaha R6. After some test fits, I ended up flipping the bracket upside down and here is the end result: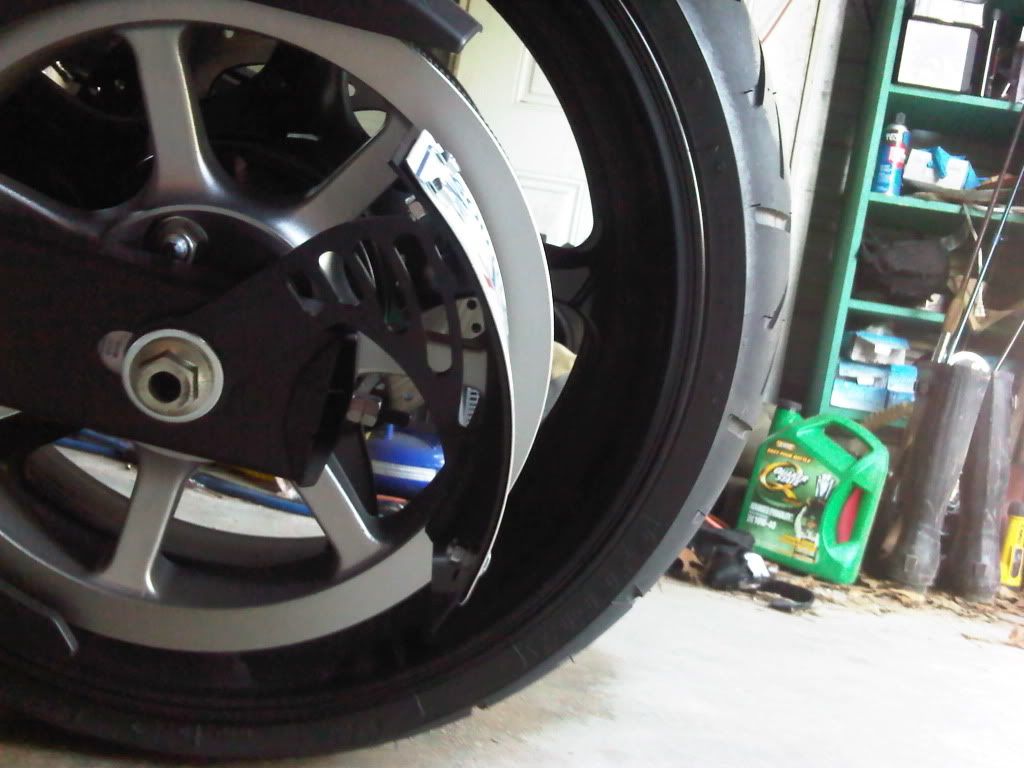 The picture makes it look off, but I promise that it follows the contour of the rear belt gear perfectly. (Had a few beers before taking that pic)
Now for the fun stuff.
I was inspired by the Honda Fury integrated LED taillight offered by sportbikelights.com. After a few emails, (they are still looking for a Stryker rear tail section BTW) They informed me that they simply used a Harley LED strip with a custom bracket. So I did some research and found this:
http://www.chromeglow.com/catalog.asp?prodid=651396&showprevnext=1
. Bought the 8" smoke lens (offered in a clear lens as well) and also bought the dual element circuit for tail and brake light. Don't remember the exact total but it was around $75 after shipping.
After some test fits, I went to Lowe's and did some looking. I found a straight piece of 1/8" thick metal, 1/2" in width, and about 3 ft long. It was around $8 bucks and located in the same section as all the aluminum and sheet metal. Make SURE you get the steel and not the aluminum as it will not bend like steel. After several mock ups and some bending, I got this as an end result: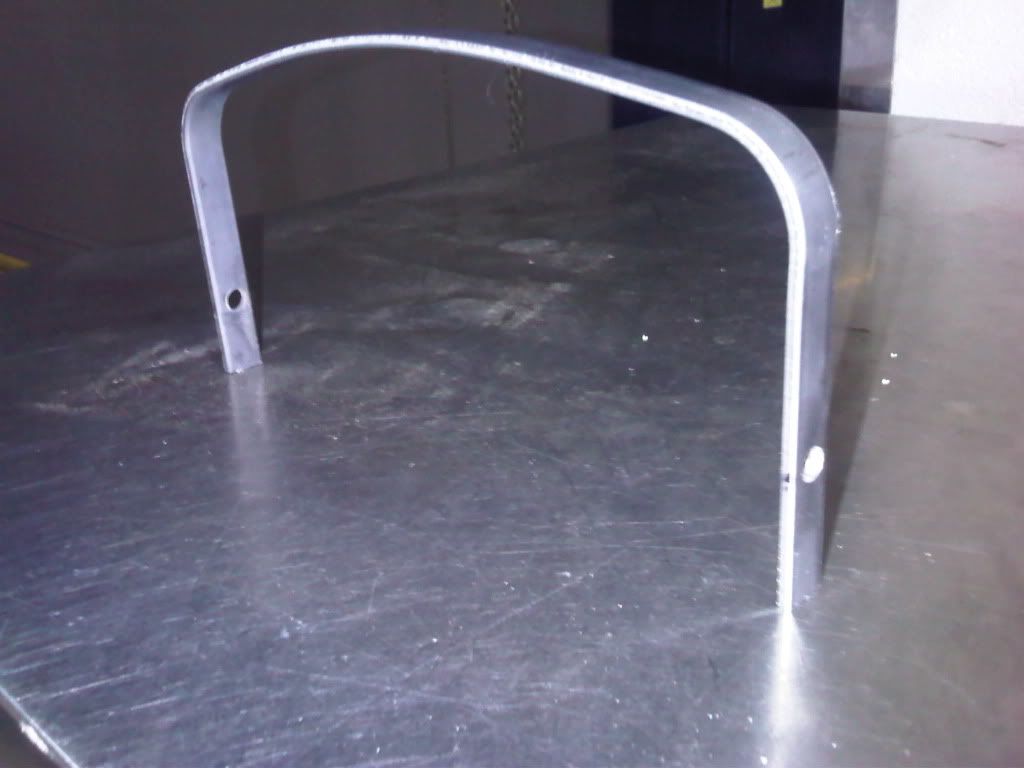 As you can see, I drilled the holes at the end to mount with the OEM weld nuts under the factory fender. I sanded the bracket down, used an alcohol pad to clean the surface, painted it with a semi gloss black, then painted with a clear. This is very important since the piece of steel was raw and had all the fun lubricants on it. Rust is bad!
After a few more mock ups I found the perfect angle and mounted the bar. Then mounted the LED array to the bar and here is the end result:
http://i290.photobucket.com/albums/ll247/brianrogers95/1-1.jpg
http://i290.photobucket.com/albums/ll247/brianrogers95/2.jpg
This is the left turn signal
http://i290.photobucket.com/albums/ll247/brianrogers95/3.jpg
I think it turned out pretty decent but wanted a little more. So I did more research and found that these lowering links also fit the Strykers.
http://cgi.ebay.com/ebaymotors/ws/eBayISAPI.dll?ViewItem&item=260785367613&viewitem=&sspagename=STRK%3AMEWNX%3AIT
$40 after shipping.
Here's the final results:
http://i290.photobucket.com/albums/ll247/brianrogers95/1.jpg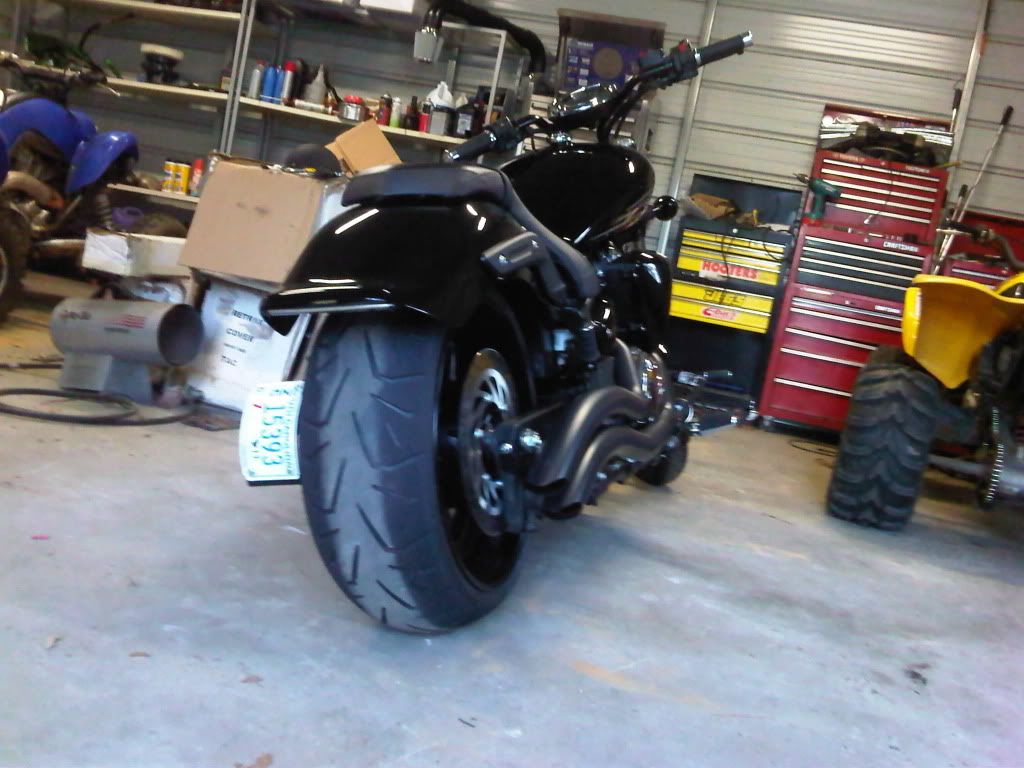 All the wiring and installation of everything was pretty straight forward. I think it looks alot cleaner and for about $140 for everything, the price makes it that much better!
Hope this helps someone out. Lemme know if you have any questions!