Discussion Starter
·
#1
·
Hey guys, I'm new here in this forum but I've got a story to tell! I just got the Stryker in July and must say that I love riding this **** bike! It's my first bike and I have no previous riding experience so I can't compare this bike to any other bike, but I like it enough to say this one feels just right. I was supposed to get this bike about 6 months ago but my 8 month old Dobie got attacked in my backyard during the day while i was at work by either stray dogs or my neighbor's dogs, i never found out. Anyways, the vet/surgery bills got crazy expensive but i finally paid them off 3 months later and luckily Robbie is pretty much back to being a normal dog. My company got bought out during this time and I got a promotion and raise so one day I just said **** it and swung by the Yamaha dealership during lunch and bought her. The new company policy called for employees to use up vacation time before the end of the fiscal year, September, or lose the vacation time accrued without reimbursement. Upon getting this email, I told my manager i was taking off for 2 weeks no matter what because at this point I'd still be losing alot of vacation time by the end of the fiscal year. I was into the first weekend into my vacation while walking my dog that i realized that i had a brand new bike with great MPG so i could go places for cheap. After breaking in the bike for 613 miles here in Houston i went back to Yamaha and did the first 600 mile maintenance service.
Day 1: I got my 2 favorite RUSH shirts, a 311 shirt, IRON MAIDEN shirt, 2 jeans, pair of shorts, 5 pairs of socks/boxers, 1 gal. Camelbak backpack, extra strength aspirin, sunscreen, leather jacket, tennis shoes, and CC/cash money. Packed up everything on my bike and left Htown. First day was from Houston to Dallas. There were a lot of deers on the side of the road looking at you deciding when to **** you over. I counted 5 animals on the side of the road with their carcass split open in this stretch. I rode around the city and finally crashed in Dallas(no pun intended) for the day at this hotel that had a suspicious guy sitting inside his Tacoma, so I was paranoid all night.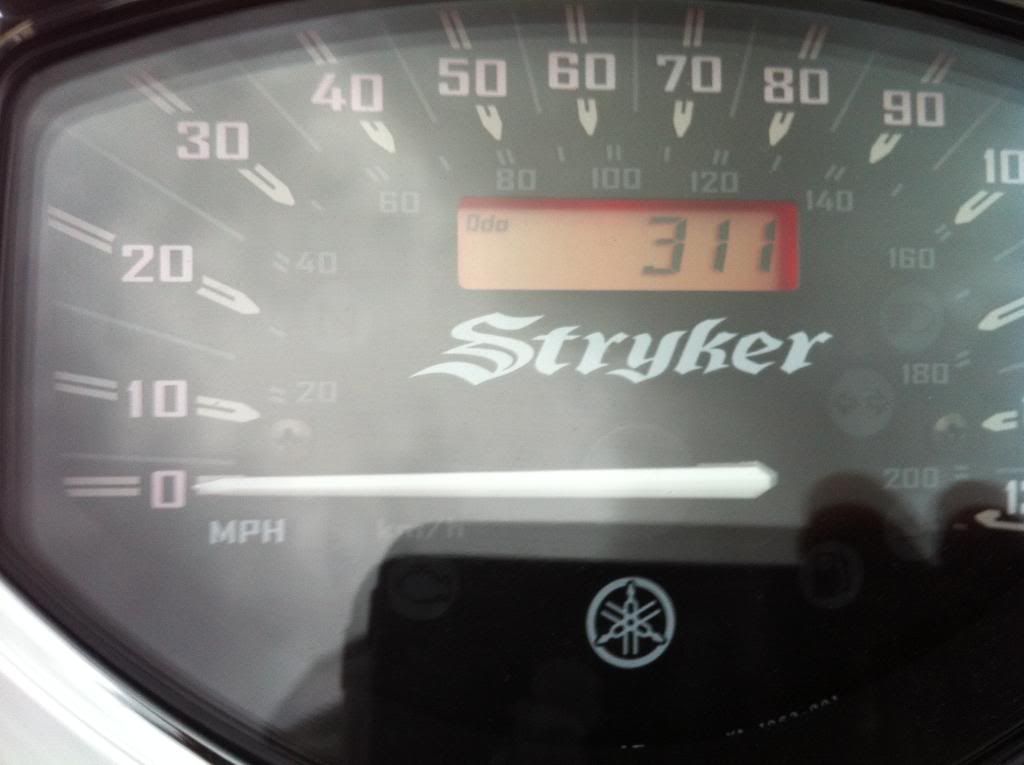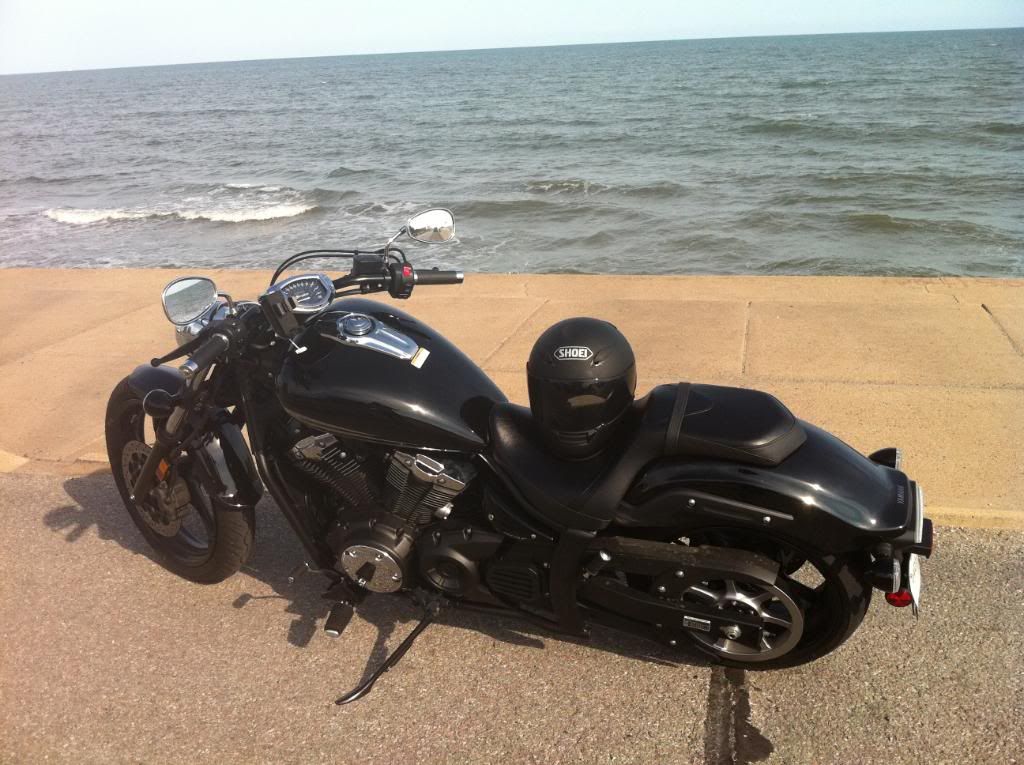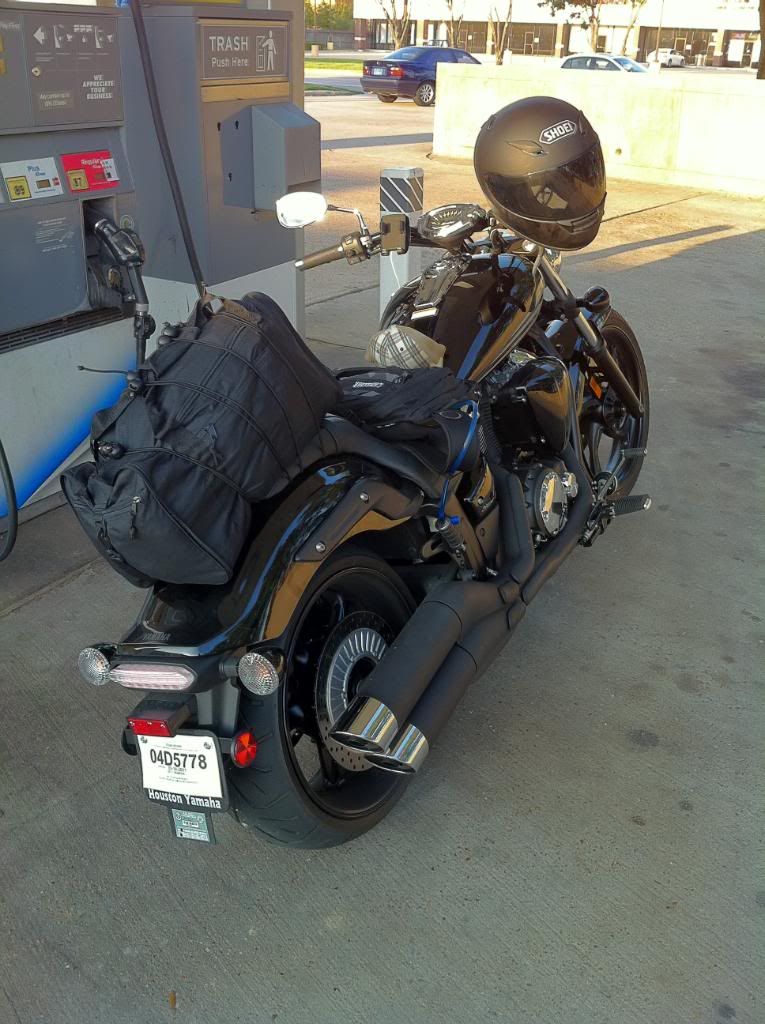 Day 2: The stretch between Dallas and Amarillo was the most painful ride I've yet to experience on the bike. It was ridiculously hot! Halfway through it I pulled over on the side of the freeway to get rid of this **** cramp and leather jacket. Five minutes later I was back on the bike and the kickstand had dug itself 2 inches into the tarmac. I stuck it in gear and hauled ass out of there. Checked out Cadillac Ranch. Had dinner at the Big Texan restaurant in Amarillo and rode around to see what this town was all about. Next time I'll order my steak EXTRA WELL DONE. Some drunk fat guy was trying to eat that massive steak that you get for free if you eat the whole serving. He failed, baaaaaaddd. I wound up leaving Amarillo and had to crash in Tucumcari after riding in the rain for 45 minutes. It was my first time riding in the rain and it was extremely stressful/dangerous. Raindrops hurt when you're doing 70mph!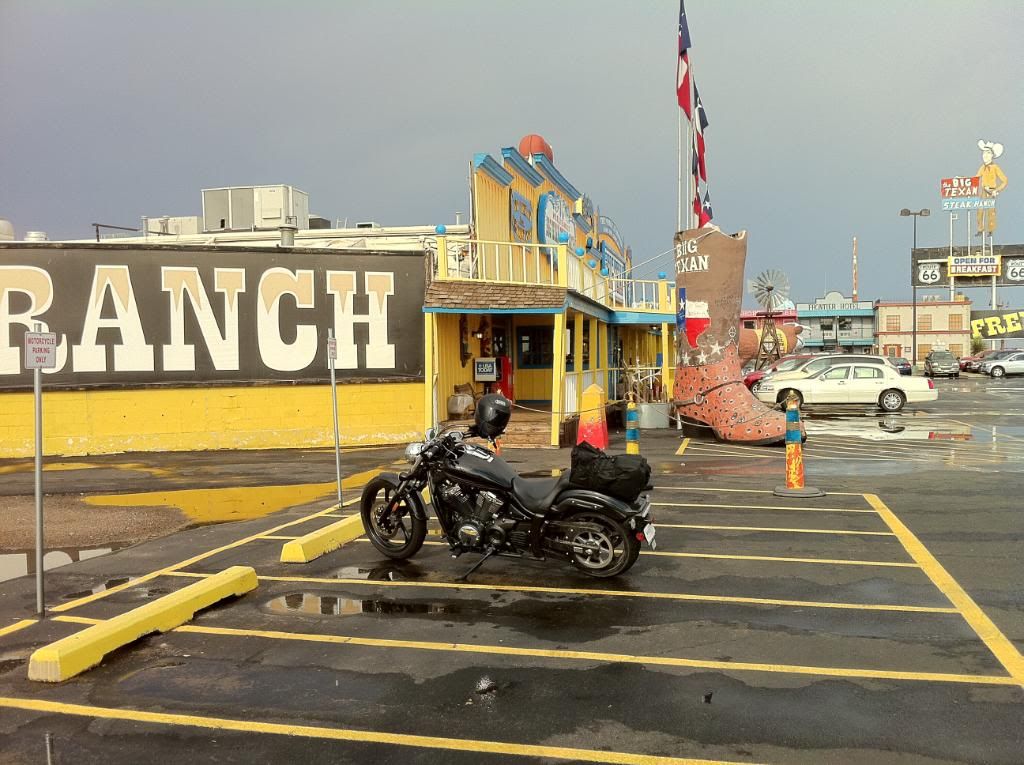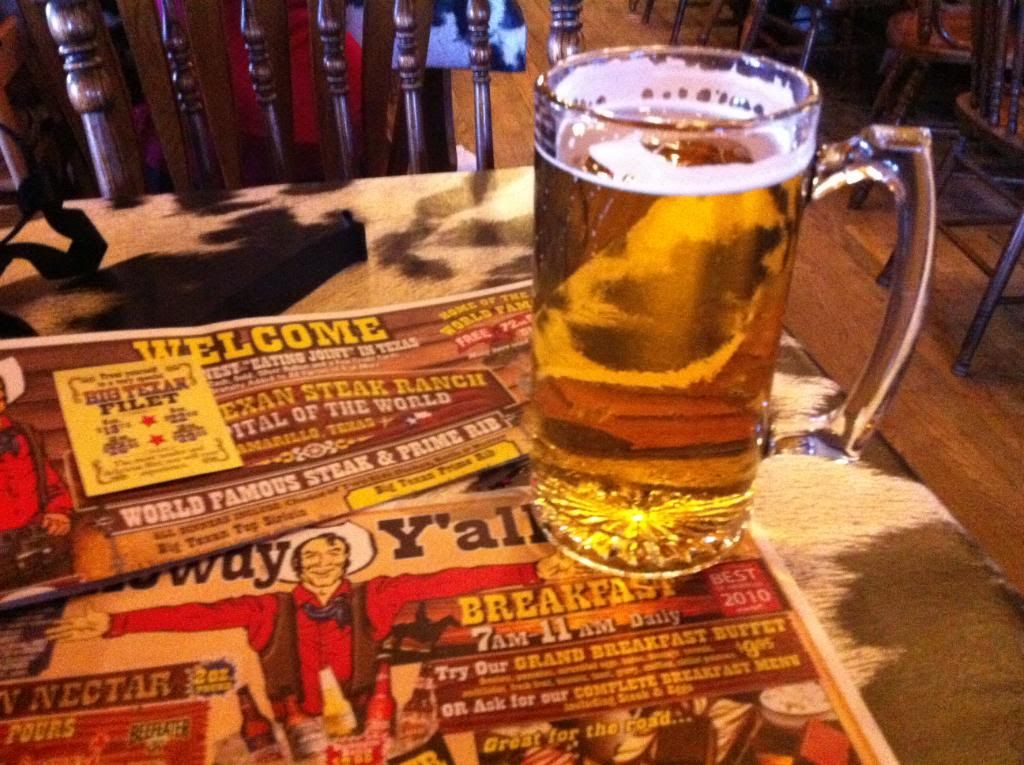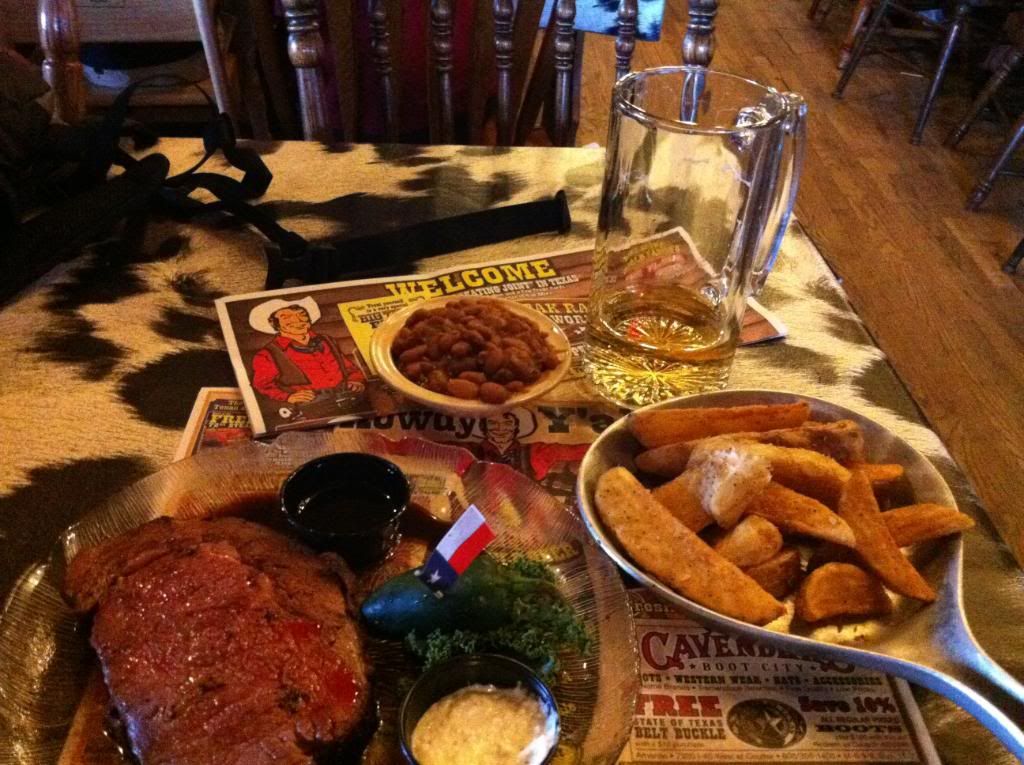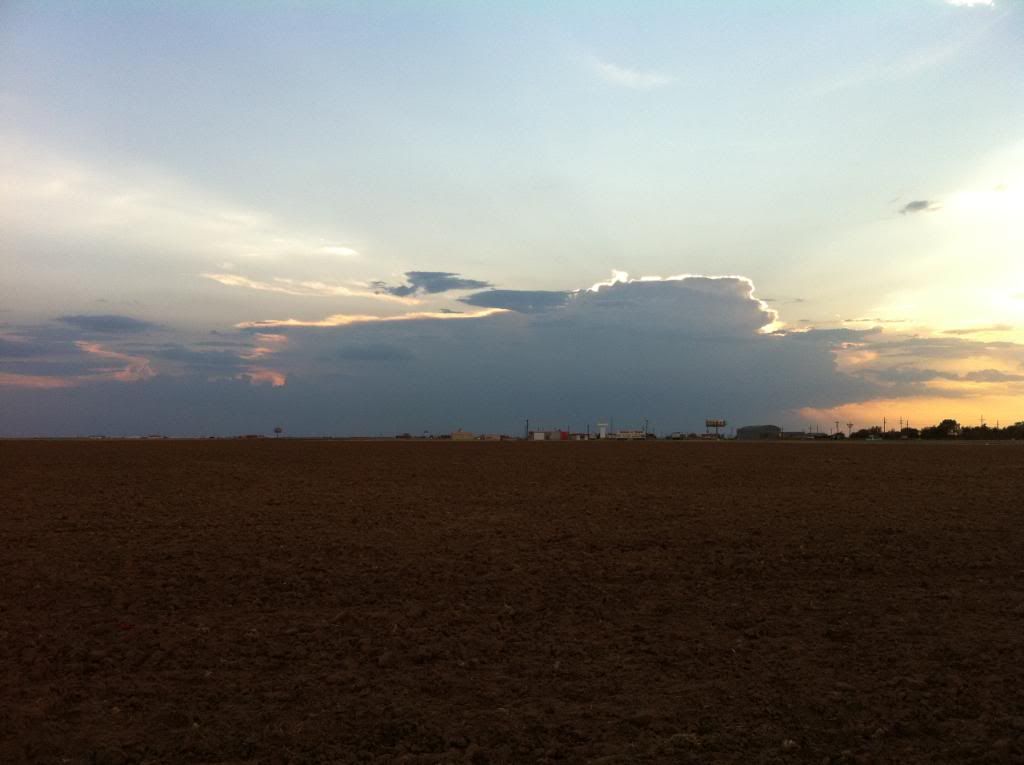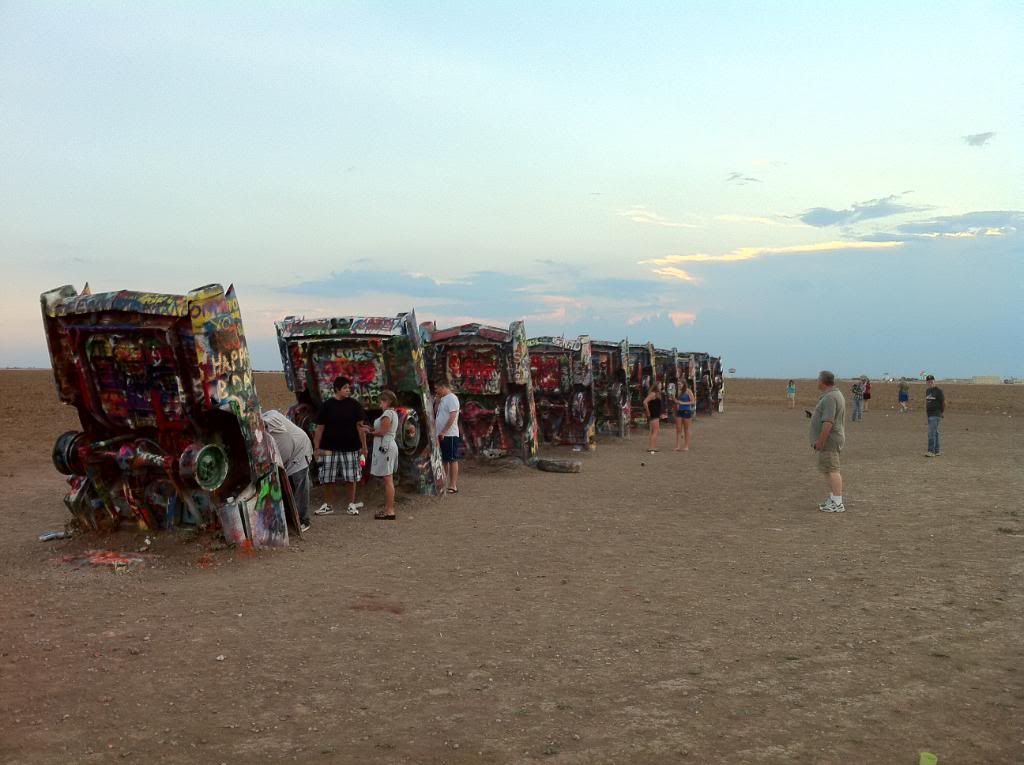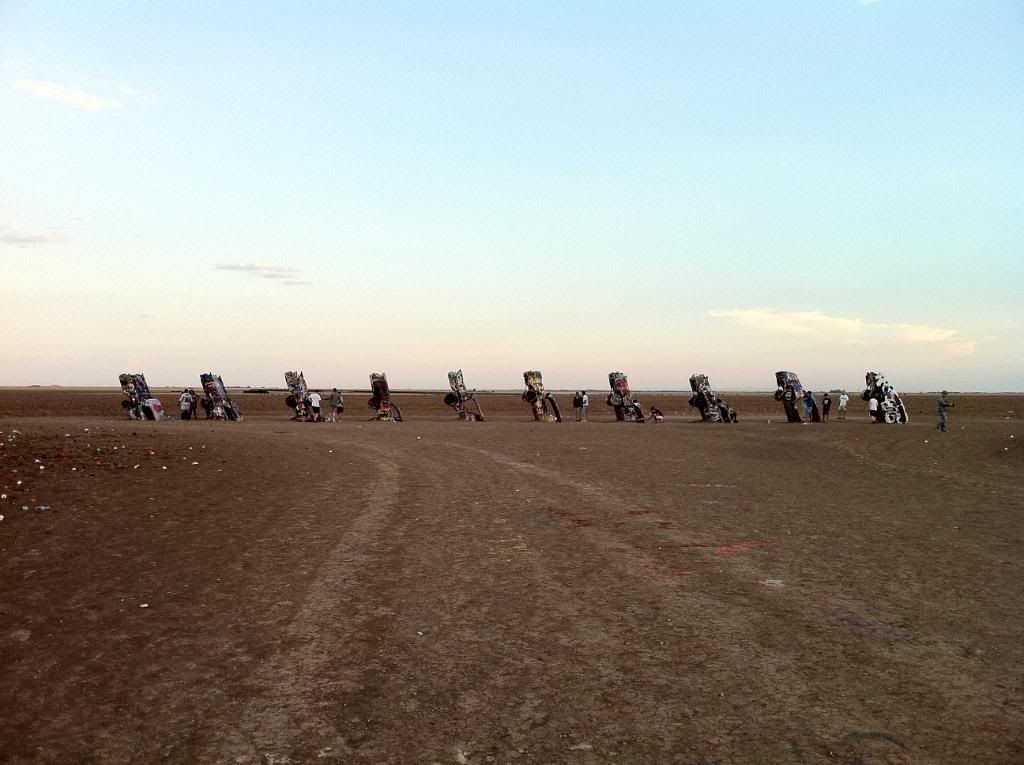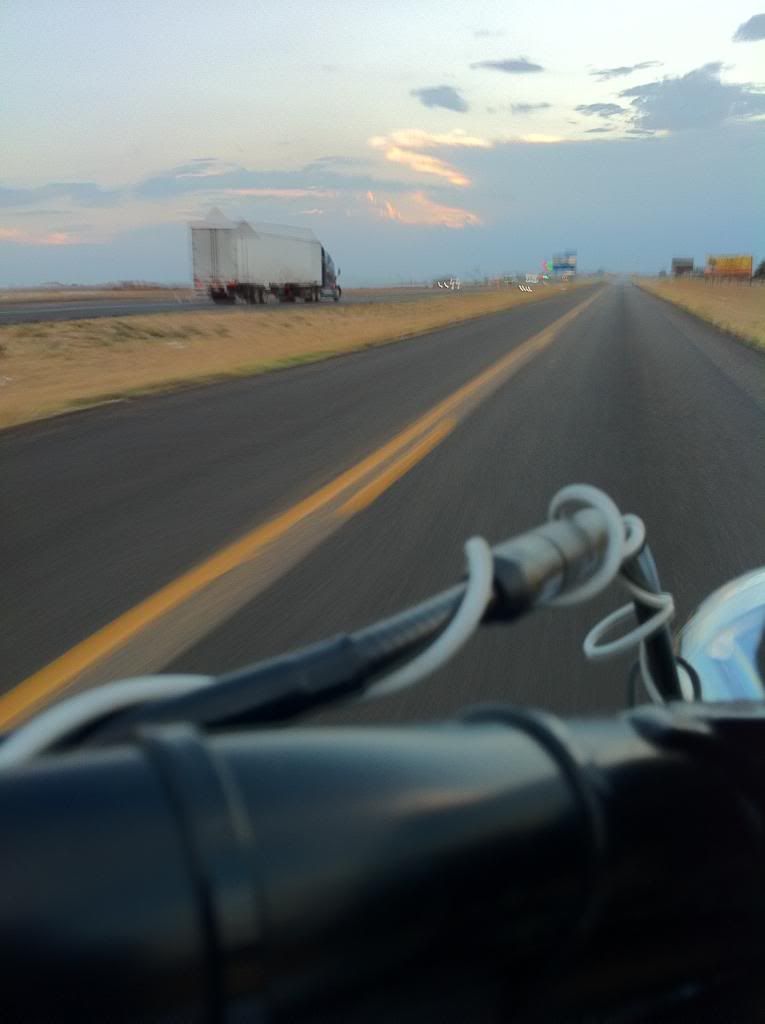 Day 3: Tucumcari to Albuquerque to Holbrook. I checked out this museum in Tucumcari in the morning. I learned about dinosaurs and fossils and stuff, neato. It was my first time visiting these southwestern states and I expected never-ending barren deserts and sand dunes and the stereotypical cacti and deserted roads. I find it hard to believe that it rains a lot more in these deserts than in Houston, which is 45 minutes away from the beach. My front lawn is currently dead dry because of the water restrictions and the nonstop 100+ degree weather. Anyways, the clouds in New Mexico suck. Those friendly white cumulus fluffy clouds will rain down on you out of nowhere. I still didn't have any rain gear with me but it wasn't that big of an issue because the spots of rain weren't like driving through a tropical storm or anything, YET. Arizona was awesome to say the least. It's cool how you can see the difference in terrain/foliage/temperature as you cross state lines, almost as if you're reading a new chapter in a book about each state in America.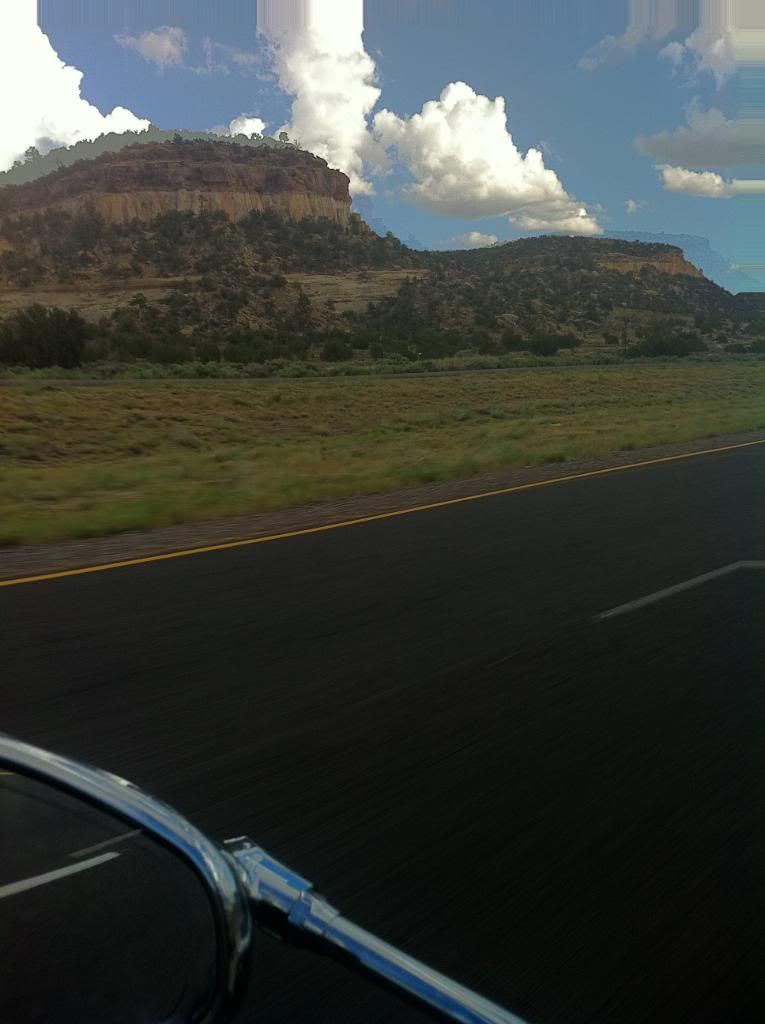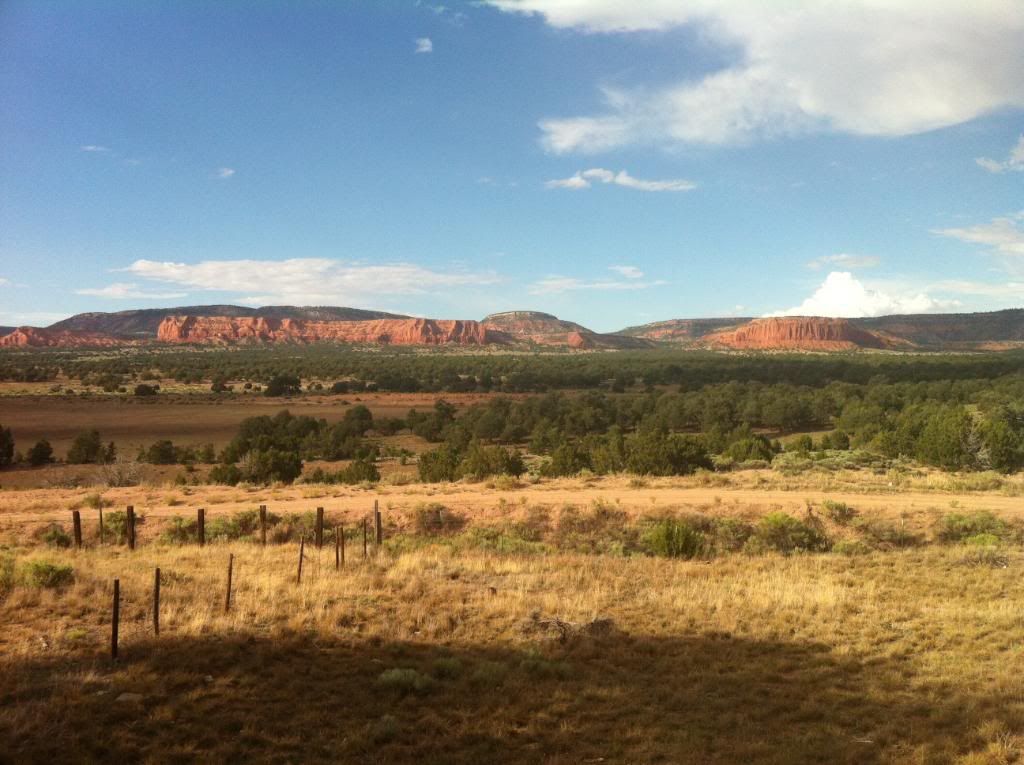 Day 4: Holbrook to Petrified National Forest to Meteor Crater to Flagstaff to Grand Canyon. I went through the Petrified Forest and checked out what the Painted Desert has to offer. Listening to Jim's poetry and the Doors while going through this park is awesome! I bought back some rocks with me from this place. Meteor Crater is the next place I checked out and was impressed with the crater. Learned a lot about meteors, bought some souvenirs and sent a postcard to my dog from their trading post LOL. I got a waitress' number in a restaurant at Flagstaff called Twisters or something. I told her I was from TEXAS and about my trip and what I was planning on doing and to come with me. She was interested, but not enough to drop everything and lose her job and leave everything behind just like that. I've since called her back since then to let her know how I got back to Houston. She was hot. Anyhoo, I went up north from Flagstaff towards the Grand Canyon from the East side. I met a lot of Native Americans while going through Arizona, whom for some reason I've got nothing but respect for, despite being strangers to me. Don't know why, I just felt that way. The Grand Canyon is something to see in person, pictures do not capture the depth, contrast, and detail of something as big as this.