Discussion Starter
·
#1
·
I figured i would change up my older post of "Upcoming MODS" since their here already, To my
"WOLFPACK65 STRYKER BUILD!!"
​
Aight so Lemme start off by saying THANKS too all the knowledgeable people up in here that has helped me out with my build and also with their creative ideas!! Im glad i stumbled on this FORUM. If not then i wouldnt have the fire to be doing what im doing lol
So i got my STRYKER on 3/28/11 and have loved this bike all along when it released in Nov 2010 here in CALI!!!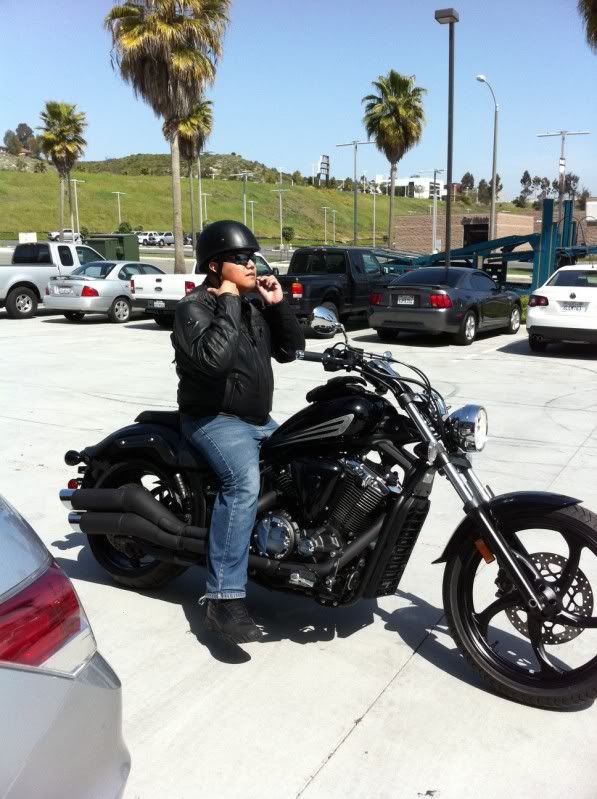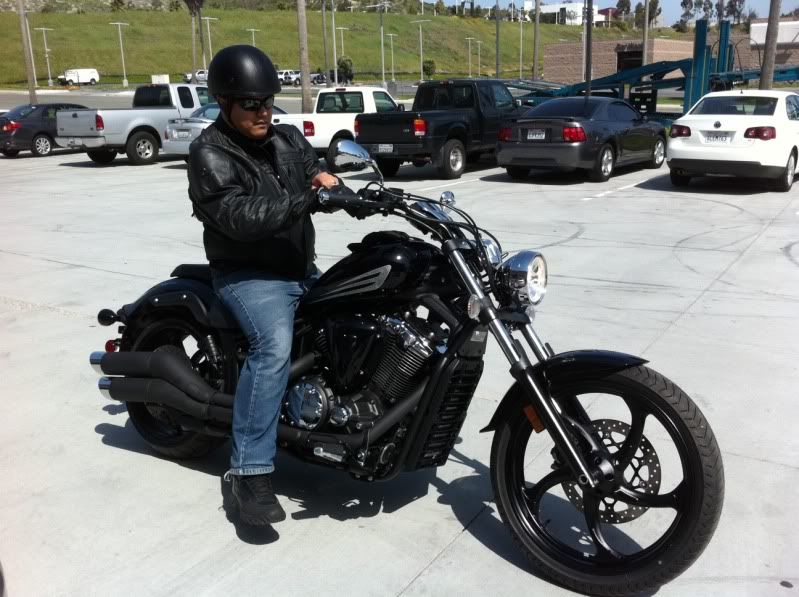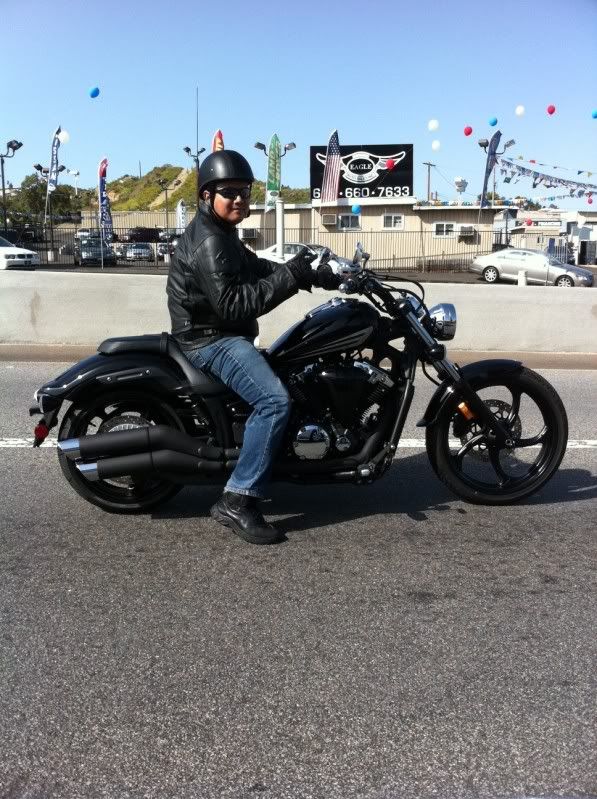 Gear: Always wear good gear thats comfortable.... Heres mine!
Some unfortunate things happened to my ride with dropage and vandals....
Good thing is my insurance Co. hooked me up with some PHAT $$$$$.$$!! W/O my prem going up & kicking my ass! lol
I go parts for sale for those that want to step it up and make some cuts without touching their stock parts lol
First thing i got in changing up my ride was the tear drop mirrors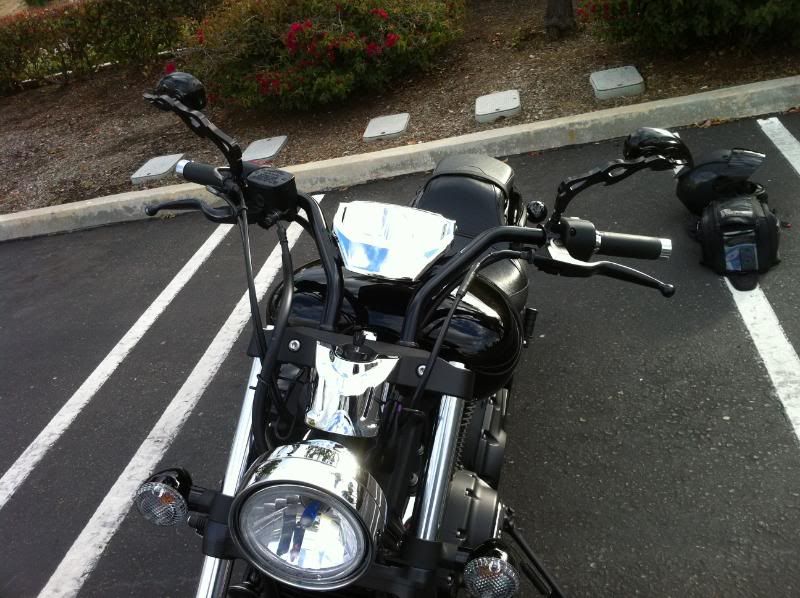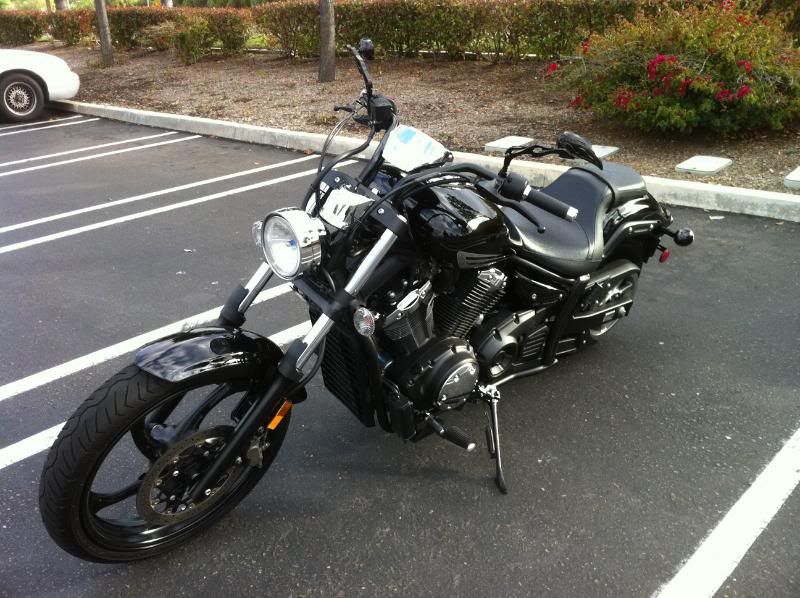 Then some Jack A$$ kicked my bike over and damaged it and i replaced it with these Bad Ass Ninja Like Mirrors
that "Slice Like A Ninja, Cut Like A Razor Blade" lol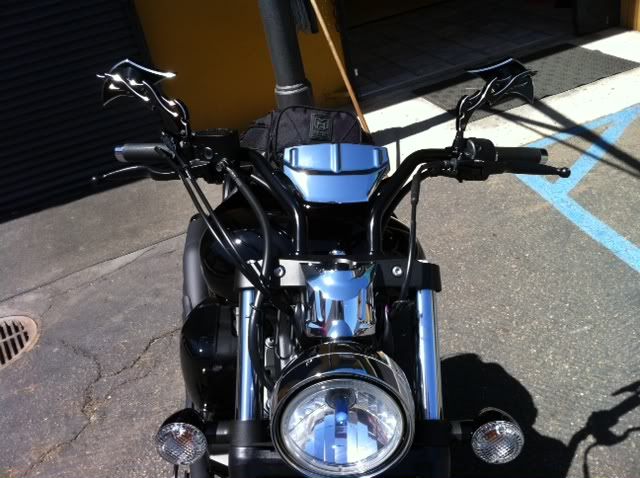 Then i went all out and put Red LED lights, Spikes on bottom and top forks, with Reaper Front Fender that i sprayed with some knowledge from Stryker11
Took out 210 tires and put 250 Avons with some cutting action on the upper and lower belt guards
& added the nice LED Run-Turn-Break Signals & Under Seat, Vert License Pl8 W/Black LED Frame!! Added Tall Quick Release OEM Backrest for the Wifey, Ohh Yahh I Also Got A Scorpion Perimeter sensor alarm!!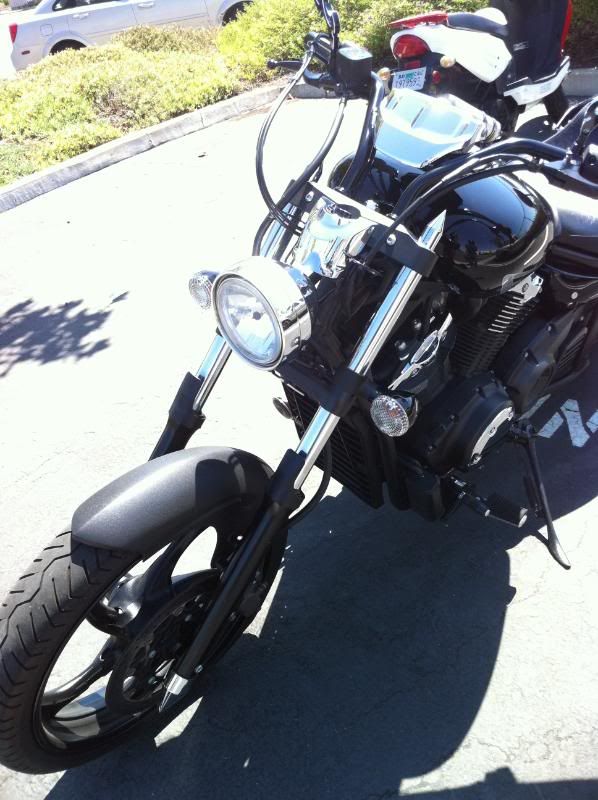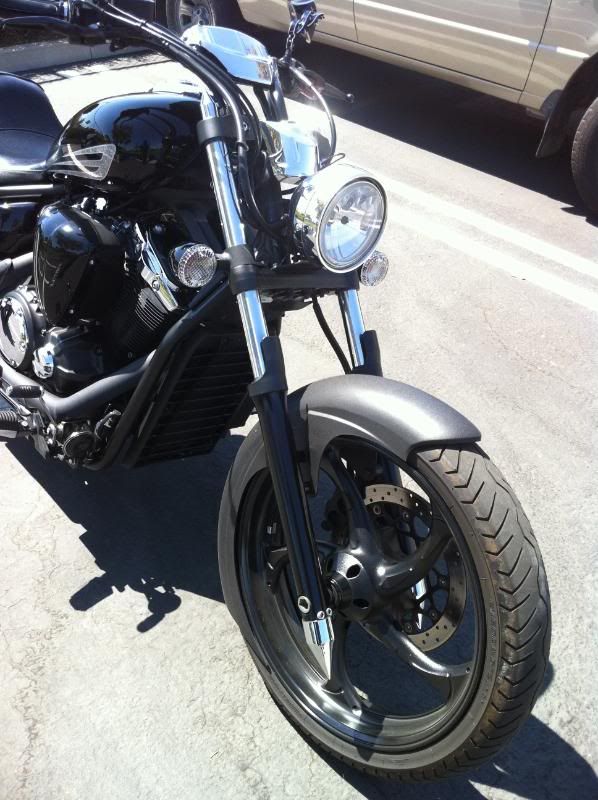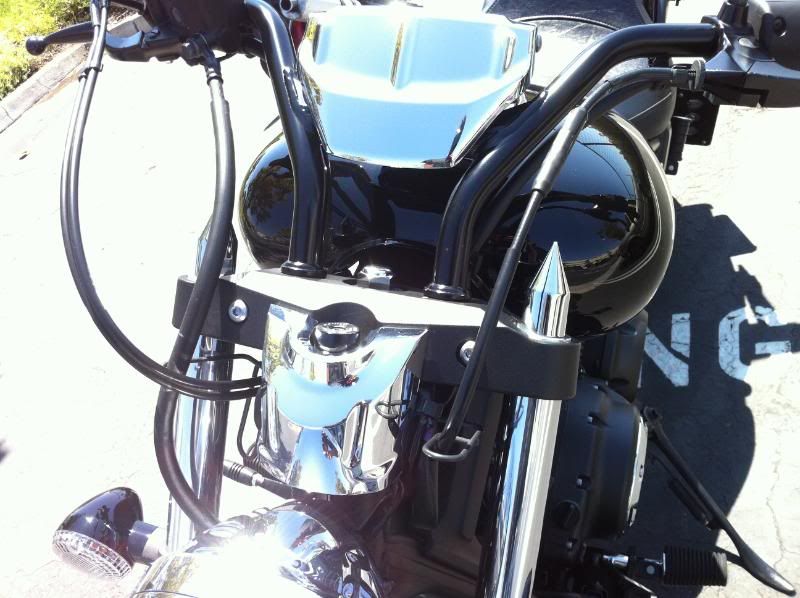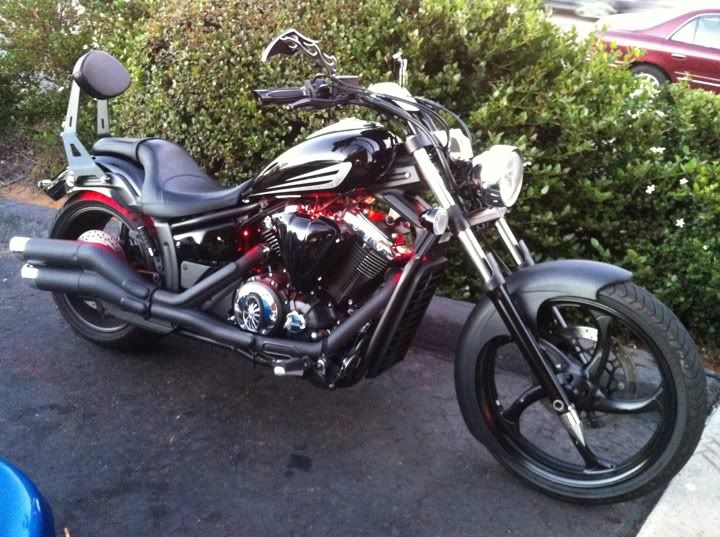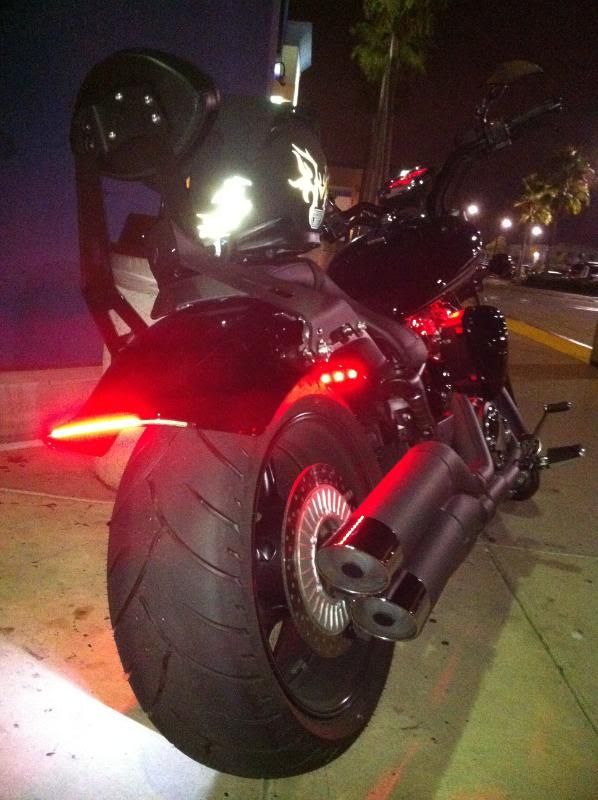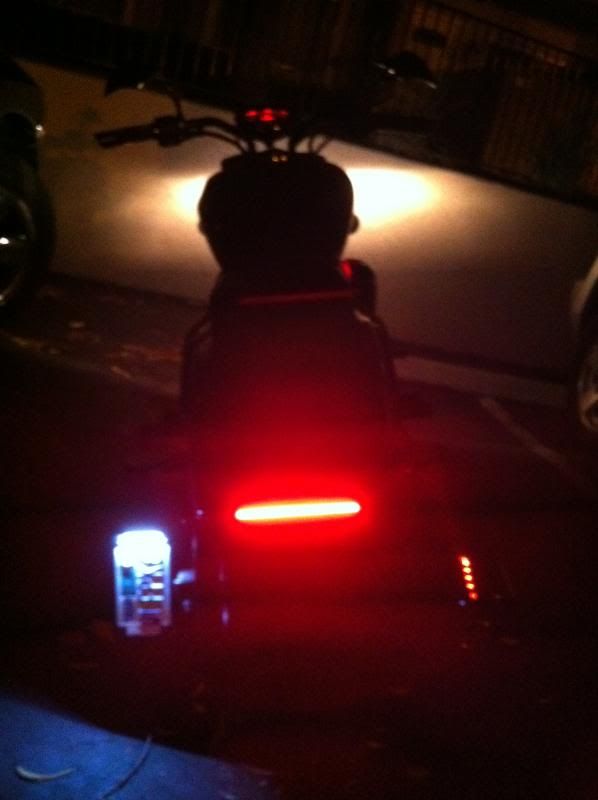 Forgot About The Deep Cut Grips!!
I got my V&H Pipes & Installed them with CLAR who was nice enough to roll by the pad!! Thanks CLAR
Few Days later i go my Cobra Power Comander that kicks ass!! With No Errors Thank GOD!!
Then saw a member of the forum put spikes on the ends of the frame which i thought was tight so i copied lol
Heres A Lil How Too On It...i think he put one up in here already but oh well.. I bought small piece of wood from Home Depot for like $0.80 that was over 1ft long
I sprayed the chrome and made them black... I need to ask what paint he used cuz his matched up better but this is good for now
I cut them 3in in length so theirs plenty of room to put silicon and used square wood pieces instead of round cuz they fit better and line up with the tubes perfect & silicon works good with it and has more to adhere too.
It was just a lil too big so i just sanded one corner a lil so it fits into the spike!
Added plenty of silicon
I added some black spikes on the stems of the tires too
In all she looks amazing! just waiting on my HYPERCHARGER Adaptor???
I bought This Hypercharger From Bozz On This Forum!! Sweet Deal Too That Was Originally From CLAR lol